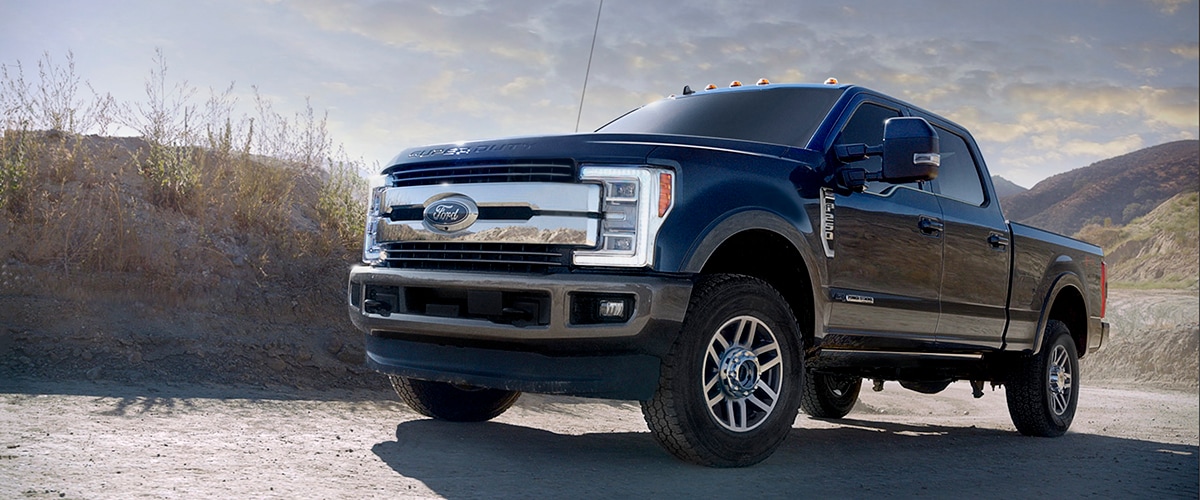 2019 Ford F-250
LIGHTER BODY. STRONGER FRAME AND CHASSIS.
Cut the body weight of the previous-generation Super Duty® with high-strength, military-grade, aluminum alloy. Reinvest the weight savings in a stronger high-strength steel frame and chassis components. Put the muscle where it really counts to work for you on a tough job site or on rugged off-road terrain.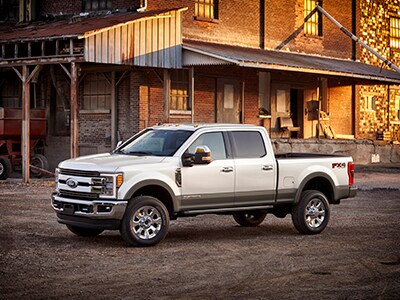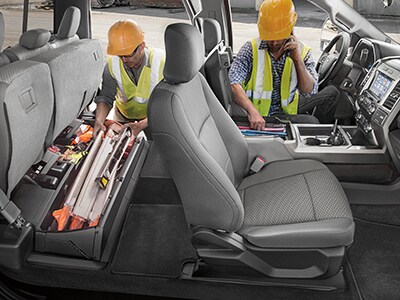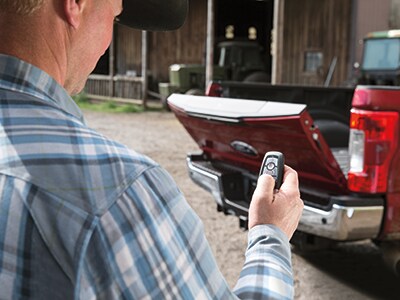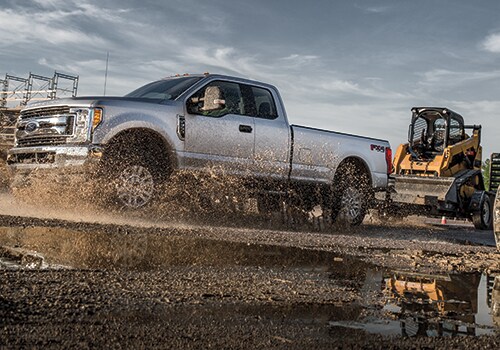 MORE DONE IN LESS TIME
Getting ready for a tough workday? Preparing for a long trip? Being productive is getting as much done in as short a time as possible. The Ford Super Duty® is designed with maximum productivity in mind.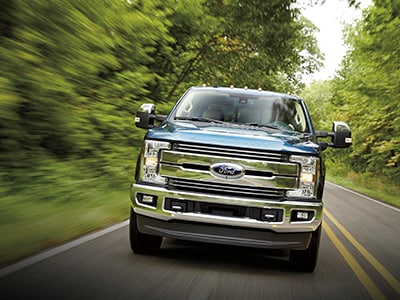 CLASS-EXCLUSIVE ADAPTIVE STEERING
Available class-exclusive Adaptive Steering adjusts the steering ratio in response to vehicle speed. It adapts automatically to the driving situation, whether you're doing a low-speed maneuver like parking or backing up a trailer, or traveling at cruising speed on the highway. At lower speeds, the steering ratio increases, requiring fewer turns of the steering wheel - and less steering effort. At higher speeds, the steering ratio gradually decreases, producing a steering feel that is firmer and more controlled.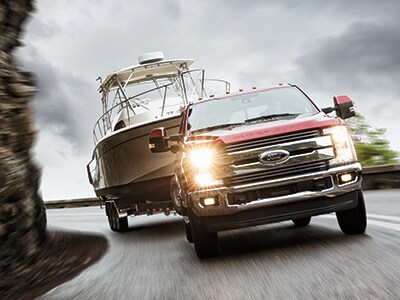 TRAILER REVERSE GUIDANCE
The available class-exclusive Trailer Reverse Guidance enhances visibility via cameras in the sideview mirrors and visual guides in the center dash screen. You get a clear rear view of where the trailer is going, with the guidelines changing with the movements of the steering wheel. The camera view is digitally expanded to show the direction of the truck and the trailer. Now, one difficult task on the job isn't so difficult anymore.
WHAT TOUGHNESS MEANS IN BIG PICKUPS
Today's Ford Super Duty® is the toughest heavy-duty pickup we've ever built. We started by cutting body weight with high-strength, military-grade, aluminum alloy. We then invested some of that weight savings where it really counts - in stronger axles, beefier steering and chassis components, and a fully boxed frame built of over 95 percent high-strength steel. The result is a Super Duty that boasts class-leading payload and towing.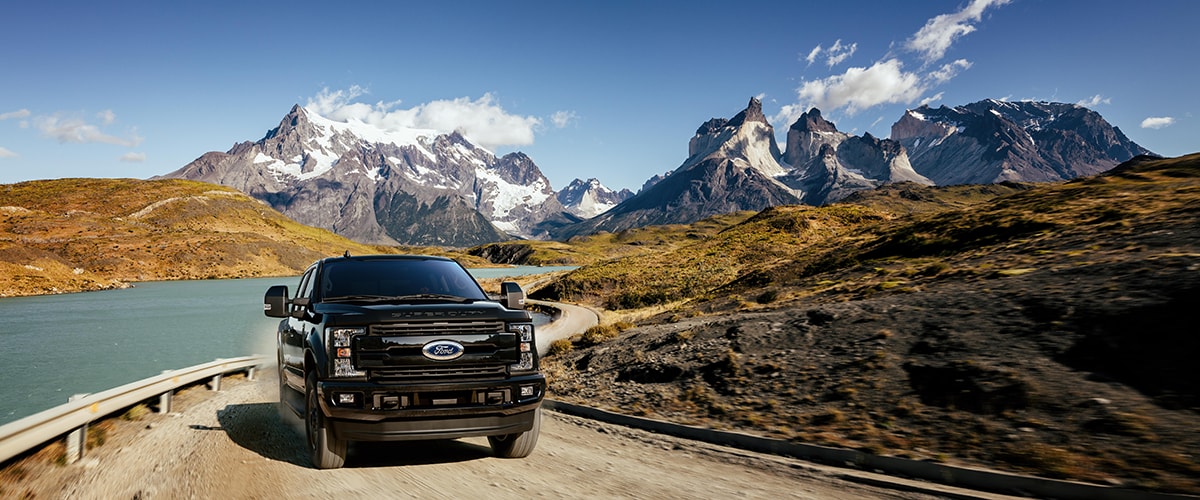 Hours
Monday

9:00AM - 7:00PM

Tuesday

9:00AM - 7:00PM

Wednesday

9:00AM - 5:30PM

Thursday

9:00AM - 7:00PM

Friday

9:00AM - 5:30PM

Saturday

9:00AM - 3:00PM

Sunday

Closed